We have 43 guests online
Login Form
| | | |
| --- | --- | --- |
| Intel Sandy Bridge Extreme Core i7 3960X-EE | | |
Written by Michael Schuette
Nov 24, 2011 at 08:02 AM
Page 12 of 18
KribiPlayer
Kribi 3D Engine
Inartis has a number of 3D benchmarks with and without AVX instructions on their website. We ran all three benchmarks, that is Skyline City, Robots and Koteks in full screen mode at 2048 x 1152 resolution.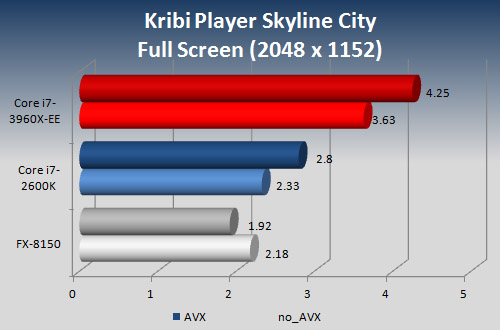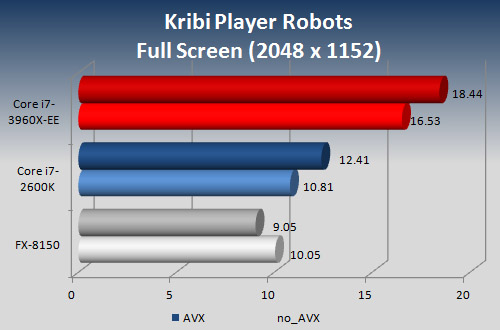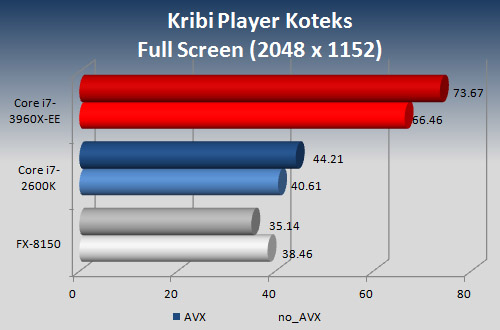 AVX bears the best improvement in the Skyline City scene where we found some 17% improvement whereas the Robots and Koteks scenes improved by 11.5 and 10% respectively. Regardless of the speed-up, in absolute numbers, the 3960 simply dominates.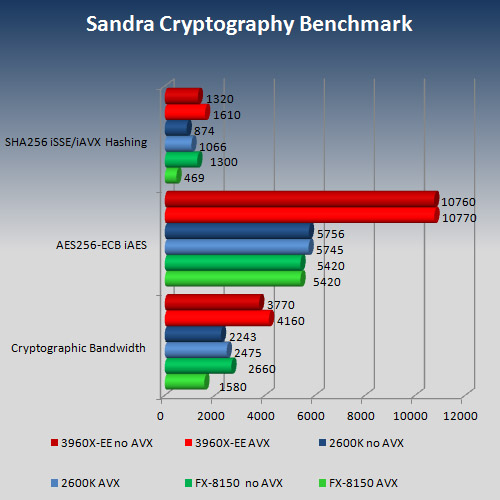 Very similar to Kribi, enabling AVX results in a modest improvement in performance mostly in the SHA 256 iSSE/AVX Hashing whereas the AES 256-ECB iAES results are unaffected as expected.
x264 Benchmark
The final benchmark to look at AVX is x264 Bench. We used the AVX and also the XOP optimized binaries to look at whether AVX is really living up to it expectations or whether it is one of the acknowledge and forget-about-it features.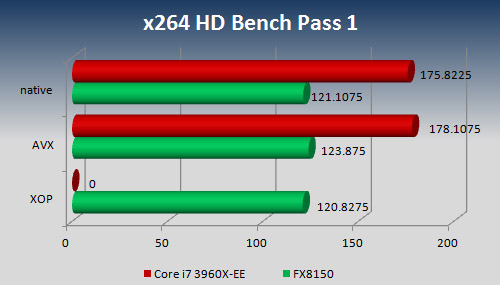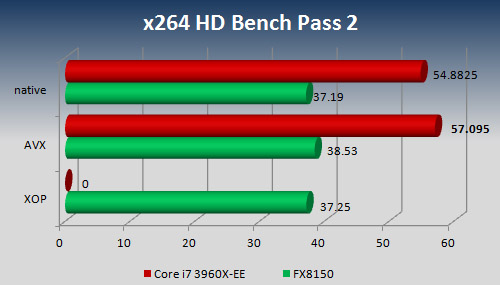 Not surprisingly, the XOP binaries crashed but the AVX executable produced a roughly 5% performance boost in Pass 2. So far AVX has really not added much value but this may change at any time.
Discuss this article in our forums
Last Updated ( Jan 13, 2012 at 11:38 AM )