We have 19 guests online
Login Form
| | | |
| --- | --- | --- |
| AMD "Llano" A8-3870K | | |
Written by Michael Schuette
Jan 13, 2012 at 06:00 PM
Page 1 of 9

Times are tough in Austin, which might be the understatement of the year. With Bulldozer turning out to be more interesting than performing and Krishna/Wichita being cancelled because of yield and other issues, there is not much left to build on. Not even staff after the latest layoffs. Arguably, the hottest item AMD currently has to throw into the the x86 mix is the Llano design, which, any way you look at it, is a sweet performer at low cost for any application including casual gaming or OpenGL rendering. With quite a few of the new designs being cancelled, it is not surprising that AMD is targeting refreshes to keep the fire alive – or maybe just the embers glowing. One of those refreshes is the new flagship A8 processor dubbed A8-3870K for Socket FM1 boards. The "K-factor" stands for unlocked, a somewhat flattering homage to Intel's SandyBridge processors but who cares, sometimes you just have to go with the flow instead of trying to head where no man has gone before. Maybe it is just a matter of a lot of the marketing folks at AMD being of the "more beautiful" gender, who knows? And who would care anyway?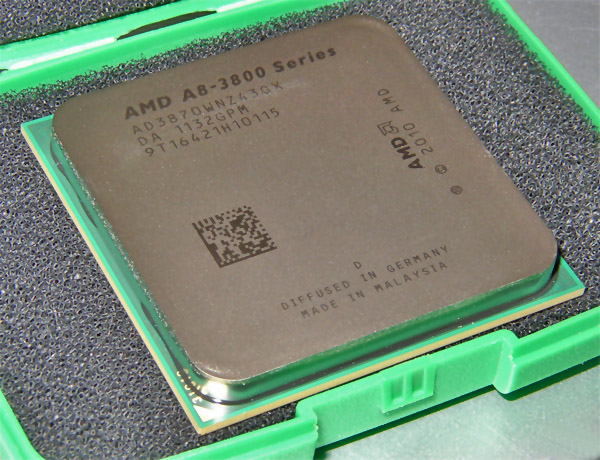 On the surface, nothing is really new on the A8-3870K other than a ramped up frequency ID to set the default multiplier to 30x for a core frequency of 3.0 GHz, up by 100 MHz from the venerable A8-3850. However, under the hood, there are additional changes in that the latest addition to the Llano pack is fully unlocked with respect to NB multiplier and GPU frequencies. Fully unlocked means that the multipliers dialed in via the CMOS setup are (supposedly) actually executed, as opposed to what is happening when, for example an A8-3850 is installed. To make a long story short, depending on the motherboard, setting the GPU clock to e.g. 960 MHz will show up in most utilities as actual working frequency, however, benchmarks reveal no performance increase over the stock setting of 600 MHz.
GPUZ screenshot of the A8-3850 with the GPU set to 960 MHz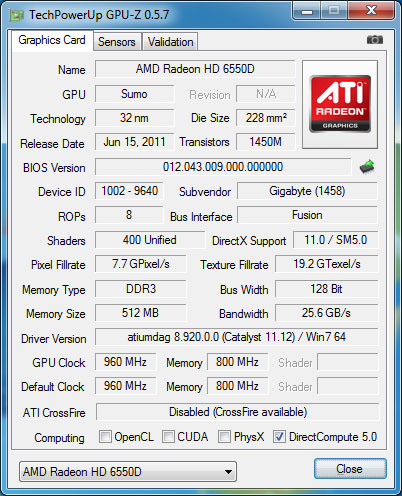 GPUZ screenshot of the A8-3870 with the GPU set to 960 MHz

Both the locked A8-3850 and the unlocked A8-3870K show identical frequency and performance (Pixel and Texture Fillrate numbers. Now, let's take a look at 3DMark11 at default and overclocked settings: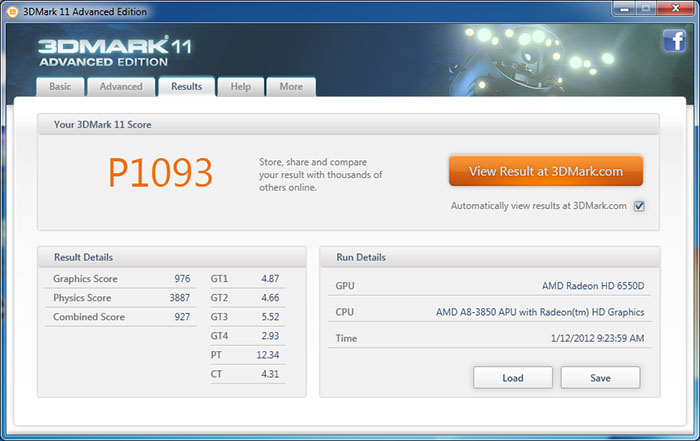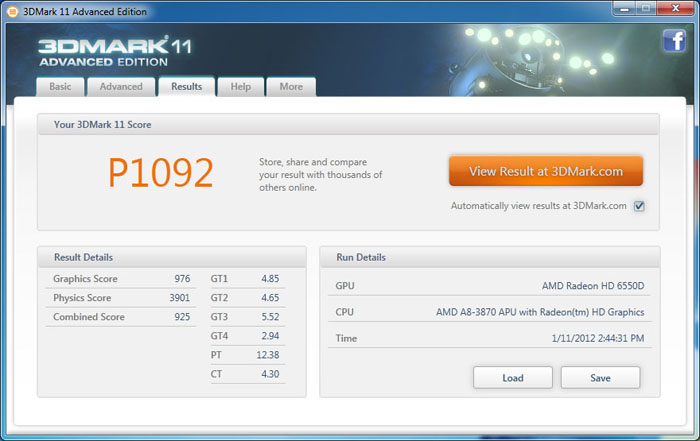 The A8-3850 (top) set to 960 MHz GPU clock and the A8-3870 (bottom) set to 600 MHz GPU clock. In both cases, the NClk was set to 900 MHz. Despite the fact that both the BIOS and GPUZ report the A8 3850 running at 960 MHz GPU frequency, the benchmark result demonstrate unequivocally that this is not the case.
Discuss this article in our forums
Last Updated ( Apr 23, 2012 at 02:49 AM )