We have 12 guests online
Login Form
| | | |
| --- | --- | --- |
| Diamond MM RADEON 4870 X2 | | |
Written by Michael Schuette
Sep 08, 2008 at 06:00 PM
Page 5 of 8
World in Conflict
WIC is more of a strategy game but nonetheless very graphics intensive, especially if the quality settings are set to "Very High"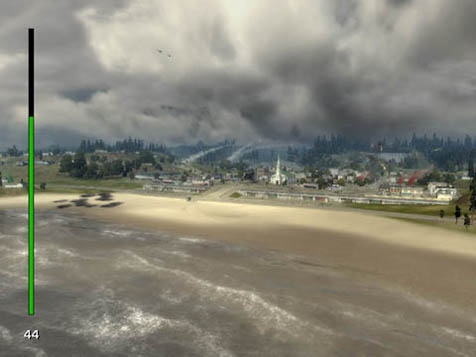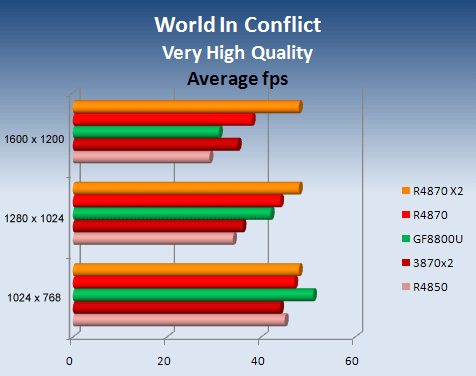 Average fps, higher is better! The legend is the same for the graphs below
Average fps numbers only tell part of the story. We plotted the average fps from the benchmarlk logs to show the differences during the entire run of the benchmark. There is the caveat that this type of metric sometimes gets skewed, particularly at the high and low numbers because of the measuring interval boundaries (1 sec) and what falls within each of these intervals. We took the actual "Frame times" for comparison but graphs showing some individual 1500 data points are getting a bit difficult to look at, therefore we settled for the avg. fps, that look reasonably close to the real deal.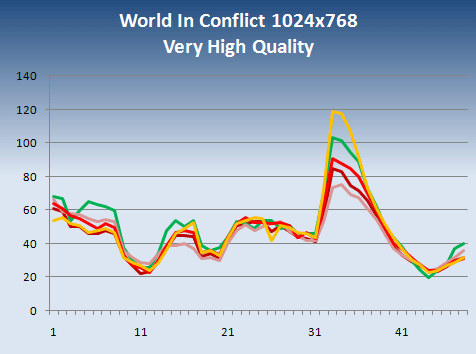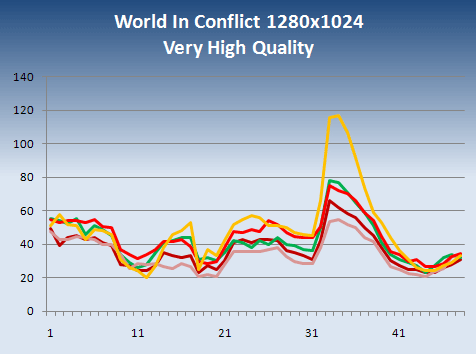 The results speak for themselves.
Last Updated ( Mar 24, 2009 at 02:00 PM )