We have 36 guests online
Login Form
| | | |
| --- | --- | --- |
| 3DMark 11 Physics Test - A CPU Test? | | |
Written by Michael Schuette
Dec 18, 2010 at 09:29 AM
Page 1 of 5

A few weeks back, we brought you a sneak preview of 3DMark 11, named aptly after DX11 while coinciding with the (upcoming) year of 2011. Sort of, at least. Since then, we have been using 3DMark 11 on a variety of platforms and a slew of graphics cards with and without overclocking, CrossfireX and SLI. For the record, current nVidia drivers do not support SLI for 3DMark 11, and nor does the standard procedure of creating an application-specific SLI profile work. However, it is straightforward to get SLI in 3DMark 11 to work if you follow these instructions using nVidia-Inspector posted by LethalRise750 on Overclock.net and it does work like a charm. This is not really the core part of this article but at the same time it is necessary for reproducing some of the results so we'll briefly cover the procedure. Moreover, we have some interesting findings about how the choice of graphics card can hugely impact the Physics benchmark results - which supposedly is a CPU test.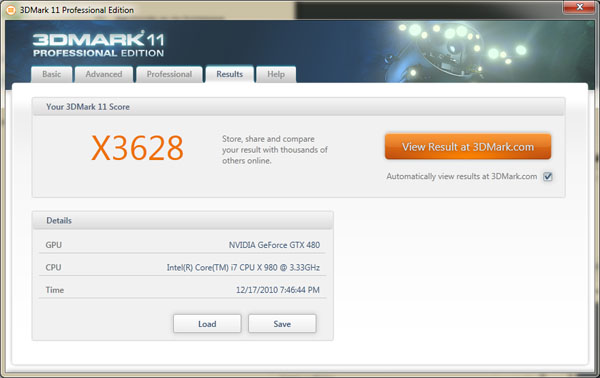 The critical steps to expose the relevant settings are to get a copy of nVidia-Inspector and, very important, to run it as administrator. Just running the utility as a default user will not show the relevant keys, so please pay attention to the above.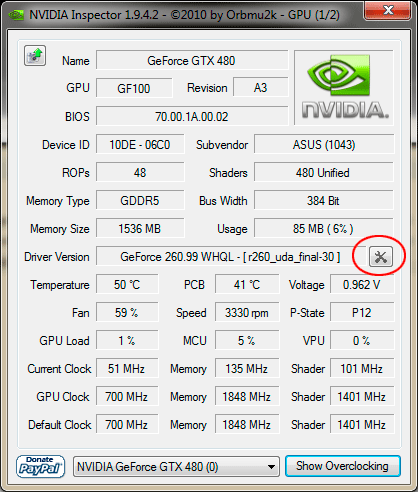 The next step is to click on the little "tool" icon to expose the register settings. In the top group, you will see two SLI-related icon showing the registry settings for SLI (DX 10) and SLI default. The important registry entry is the DX10 Compatibility bits entry, which needs to be changed to 080000F5 in order to allow SLI to run in 3DMark 11.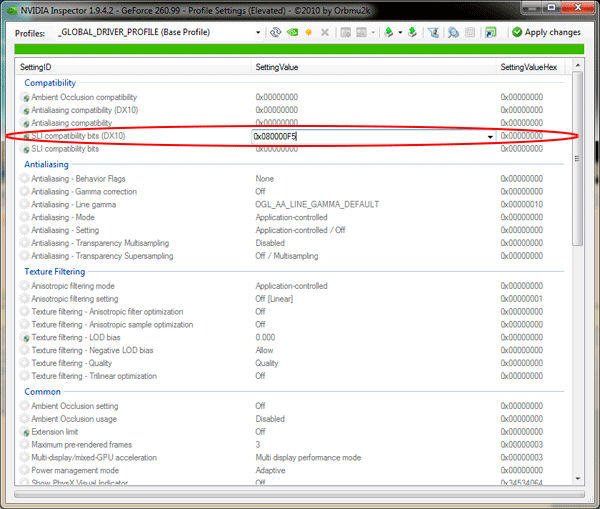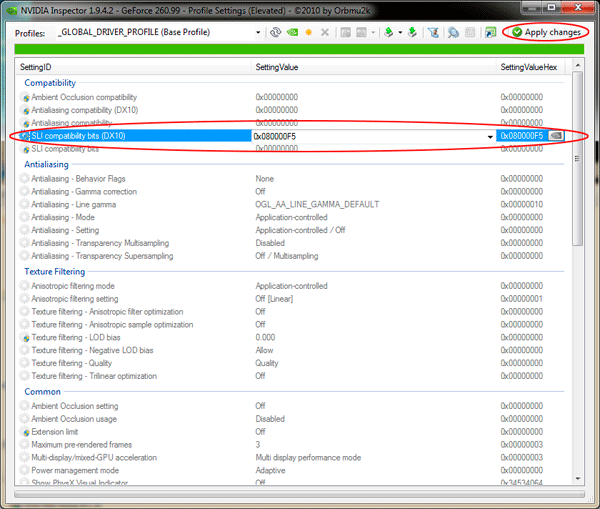 Needless to say, SLI does need to be enabled in the nVidia control panel as well in order to have any success. However, that's about all that is necessary. After "applying the settings", 3DMark 11 should run without a problem in SLI mode.

Discuss this article on our forums

Last Updated ( Jan 02, 2011 at 02:50 PM )